Price List: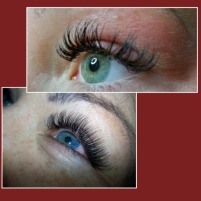 Lash Service
Important notice!
We highly recomend you do a patch test at least 24 hours before treatment.

Refill must be booked up to 21 days. After 28th day please book full set
Lash Extensions:
Semi permanent lash extensions (Classic or 2D Volume)
Full Set (2h) - €100 (lasts 4-6 weeks depending on after care and natural lashes)
Refill (1h) - €50 (must be done within 21days)
Russian Volume Lash Extensions (3/4D):
Full Set (2h) - €110 (lasts 4-6 weeks depending on after care and natural lashes)
Refill (1h) - €55 (must be done within 21 days)

Hollywood Effect Volume Lash Extensions (4/6D)
Full Set (2h) - €135

We do not do refills for this kind of lash
Lash Lift (incl tint and conditioner) €60 (1h)

(can be repeated after 4 weeks, must be patch tested at least 24h before treatment)
Important notice!
We highly recommend you do a patch test at least 24 hrs before treatment. Especially if you have sensitive skin or eyes.
Black/ Brown lashes, different thickneses and length available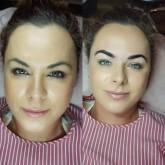 Henna Brows.
Price 40eu (1h)
Patch test must be done at least 24h before.
Henna is a 99.5% natural product that has the power to stain the skin and penetrate the hair shaft. BH Brow Henna provides optimal coloring of eyebrows and skin with a soft permanent makeup effect without the "reddish" impregnation. It consists of natural substances that help strengthen the hairs with each procedure, and contribute to the restoration of the eyebrows' natural shape. The phenomenal fortitude of the product's ingredients allows the henna to stay on the hairs for up to six weeks.
The colour effects last up to 14 days on the skin and up to 6 weeks on the hair shaft.
Very innovative treatment for your brows (perfect designed shape is included)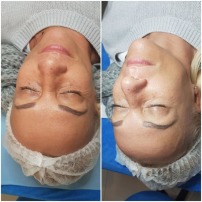 BBGlow treatment information
Dermawhite ampoules (BB Glow)
Single treatment 119eu (1h)
Course of 4 treatments 420eu (must be rebooked every 3 weeks for best results)

Dermawhite BB Glow is a unique Korean production serum with the addition of an undercoat. The serum has been enriched with natural plant extracts, stem cells and niacinamide, or vitamin b3. Niacinamide is a water-soluble vitamin that penetrates well through the stratum corneum. Its uniqueness is evidenced by the fact that it stimulates the synthesis of collagen and increases the production of ceramides, which are the main component of the lipid protective barrier of the skin. By reducing transpidermal water loss it causes better hydration of the skin and improving its elasticity.

At the same time, it is a powerful antioxidant that helps protect the skin against UVB radiation and against free radicals. Lightens sun discolorations, prevents subsequent formation, anti-inflammatory and shortens the healing period of existing inflammatory changes. It shows great results in the fight against acne lesions and also causes outbreaks of sebaceous glands.

The BB Glow serum also contains special peptides called EGF growth factor, which stimulate cell growth and division. Thus, they are responsible for the skin rejuvenation process.

The preparation used during the treatment with the use of microneedles helps in the repair of the skin, stimulates fibroblasts to stimulate the production of collagen, allowing in the end to restore the skin's radiance and healthy appearance.
lash studio, lashes , Galway, lashes galway, extensions Galway, lash bar galway, lash training galway, lash training ireland, lash stylist galway, lash extensions galway, lashes ireland,lash training ireland, mink lashes, lash course ireland, lash course galway, lash training, lash trainer, mink lashes galway, bbglow, bbglow ireland, bbglow galway, semipermanent foundation galway, henna brow, henna brow galway, henna brow ireland, brow galway, tint galway, browbar galway, bbglow ireland, bbglow, bbglow galway, spray tan galway, tanning studio galway, tan galway, bellamianta galway,henna brows, henna brows ireland, imperium henna brows ireland, brow training ireland